2005 AUSS Singing Tour to Sweden
---
July 10-11. Filipstad and Mora sightseeing


July 10. Alf ponders John Ericsson's accomplishments as he visits his mausoleum in Filipstad. John Ericsson was a prolific inventor. His most famous invention to Americans was the ironclad ship, Monitor, which fended off the Merimac during the Civil War. The propeller and rotating gun turret on the Monitor were his inventions.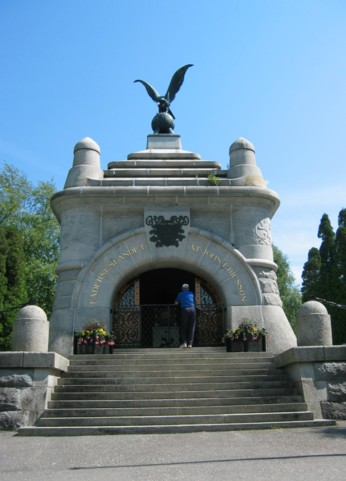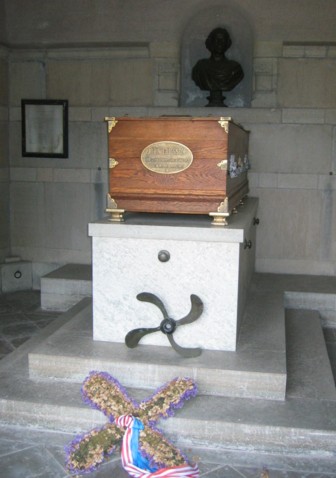 July 10. The Mora area is home to the world-famous painted Dala horses. Here, by the waterfront, they're depicted in flowers.



July 10. Every meal was a chance to get to know our fellow travelers.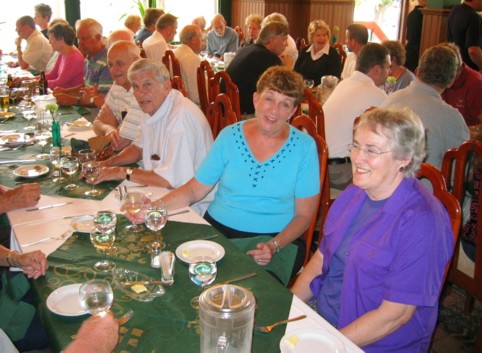 July 11. The finish line in Mora of the famous 'Vasaloppet' cross country ski race.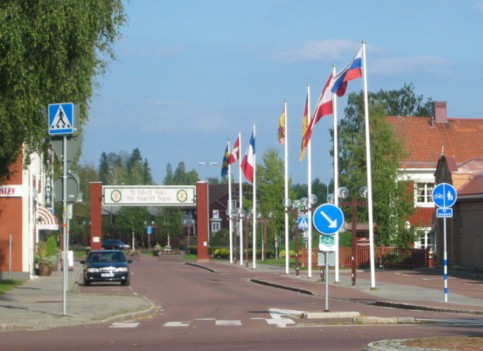 July 11. We visited the Anders Zorn museum which was next door to his house, which is pictured below.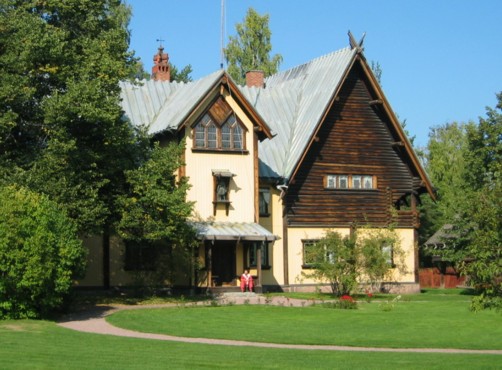 ---
---
---
©Copyright 2005 American Union of Swedish Singers