2005 AUSS Singing Tour to Sweden
---
July 19. Touring Stockholm


Here our group is ascending the staircase from the room where the Nobel Prize dinner is held in the City Hall.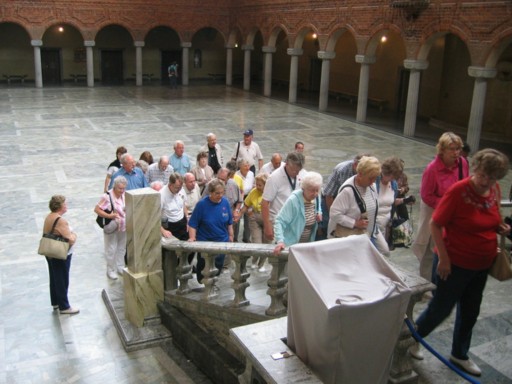 The gold room of the City Hall.



The dinner service used for the Nobel Prize dinner at the City Hall.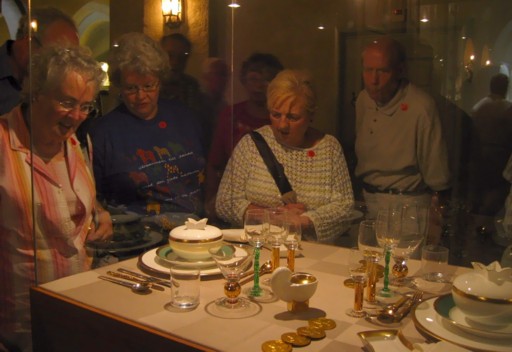 Touring the Old Town (Gamla Stan) with the Royal Palace in the background.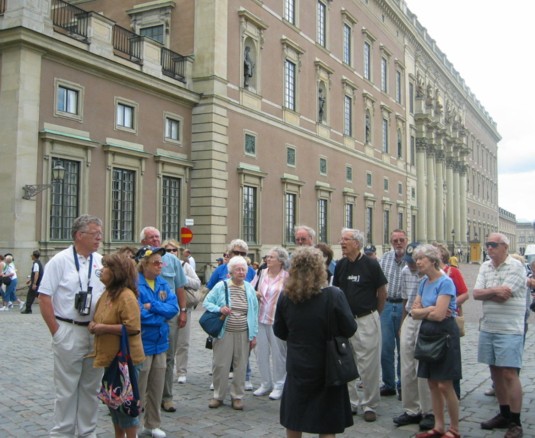 We stayed in the Södermalm section of Stockholm, not far from where Greta Garbo was born. This bust is on the corner closest to her birthplace.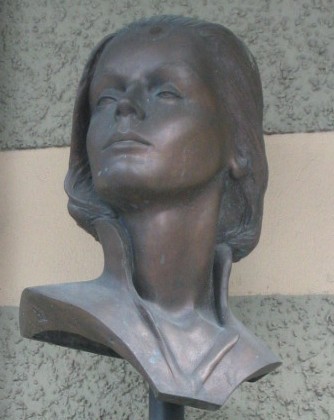 ---
---
---
©Copyright 2005 American Union of Swedish Singers