2005 AUSS Singing Tour to Sweden
---
July 16. Piteå and Svensbyn


Bettan was so good to us. She made sandwiches, bullar and cookies for us to have for morning and afternoon coffee breaks.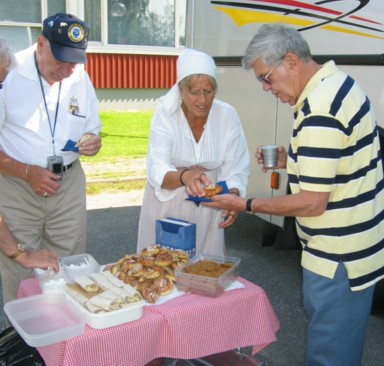 We visited Sandlund's tannery and shop in Piteå. He has made brief cases for Prime Ministers and purses for the Queen.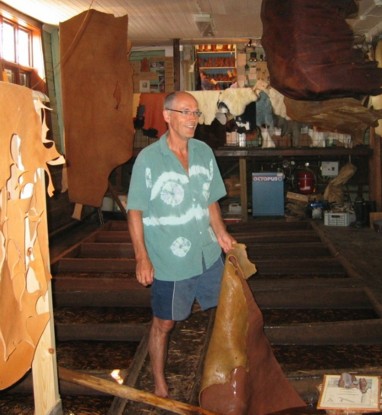 Ann and Vince are leaving the leather shop with purchases.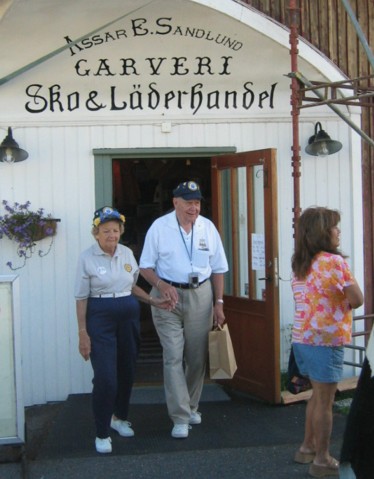 We visited the old working village of Svensbyn.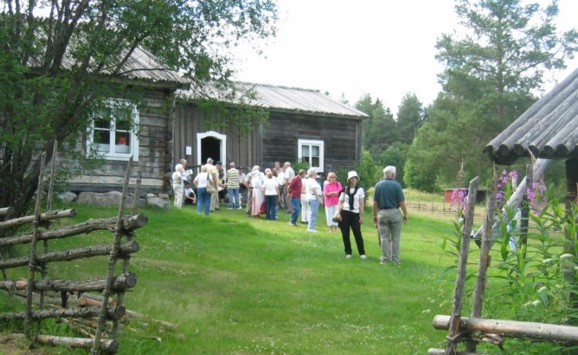 At Svensbyn we sampled a local dish, Pite Palt, which is like a potato dumpling, served with butter and lingonberries.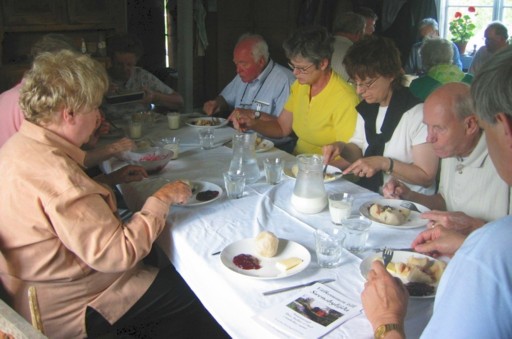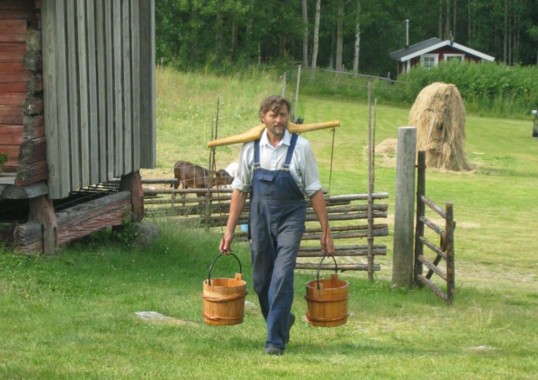 Our men's chorus sang for the people at Svensbyn.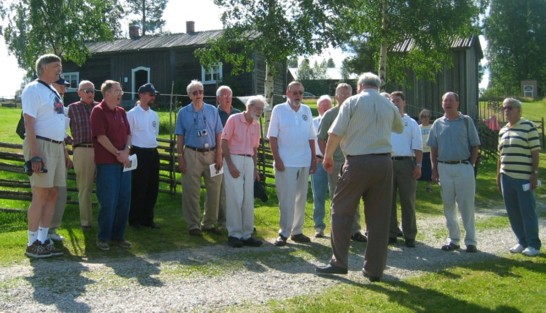 ---
---
---
©Copyright 2005 American Union of Swedish Singers