2005 AUSS Singing Tour to Sweden
---
July 18. Travel North


We met Lars Pirak, the most famous Sami artist, and saw his studio.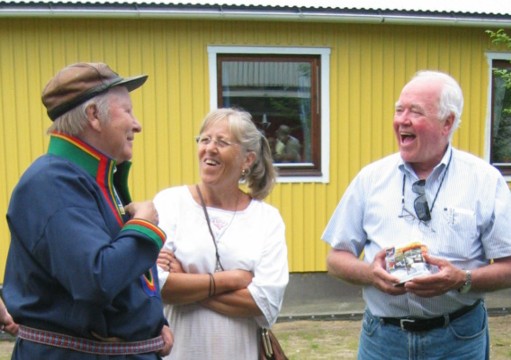 'Elva kaffe' break on our way to Jokkmokk. Bettan, again, supplied the goodies.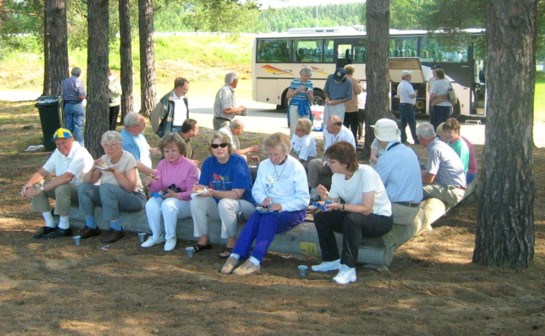 We saw Vuollerim, the site of a 6000-year-old settlement.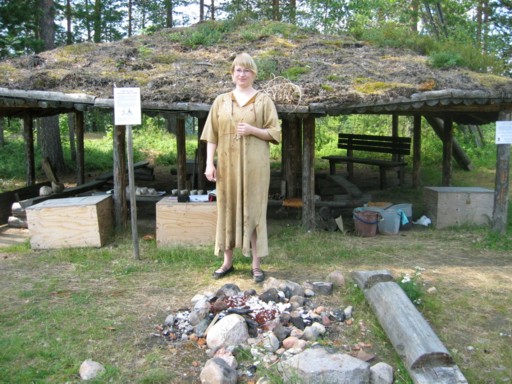 We spotted a number of reindeer on our way to and from Jokkmokk.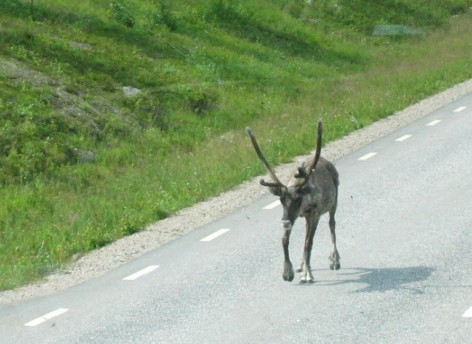 Louise, Beverly and Esther didn't mind having Rudolph for lunch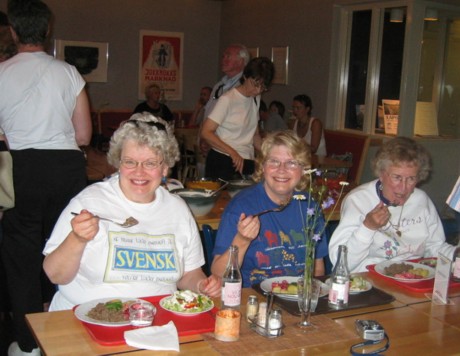 Another coffee break, at the Arctic Circle, meant more goodies, thanks to Bettan!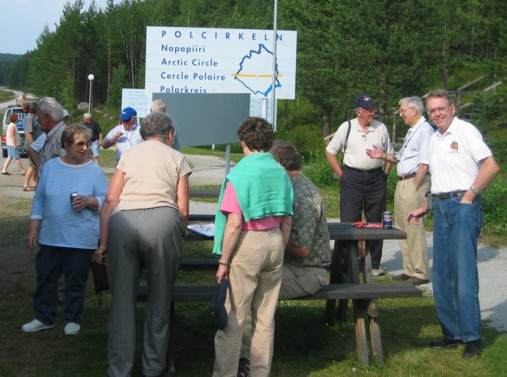 Storforsen (the large rapids) was spectacular!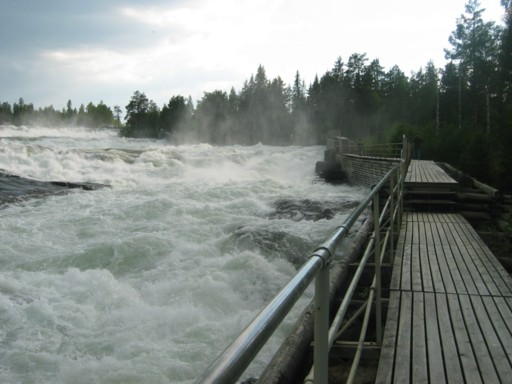 Beverly and Louise's family came from nearby Älvsbyn.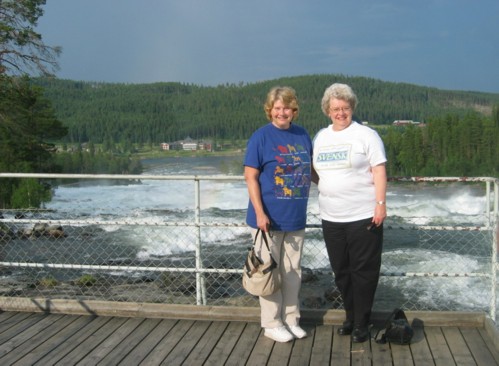 ---
---
---
©Copyright 2005 American Union of Swedish Singers