2005 AUSS Singing Tour to Sweden
---
July 16. Piteå and Öjeby


We made a stop at a glass blower's studio called Heta Hyttan, near Piteå.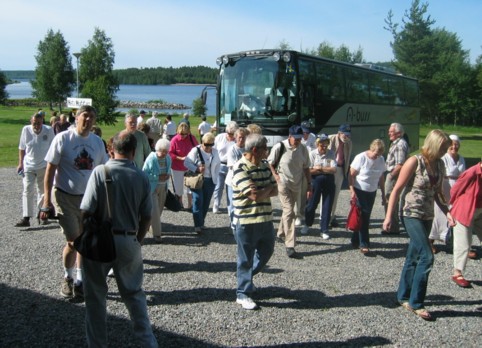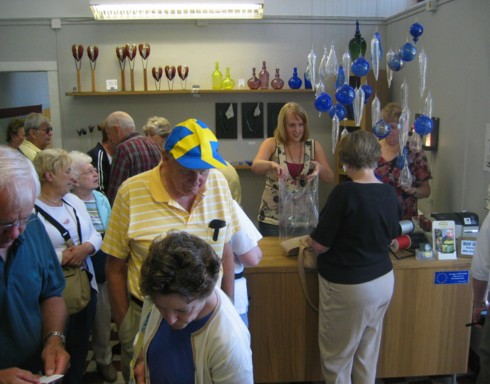 Öjeby Church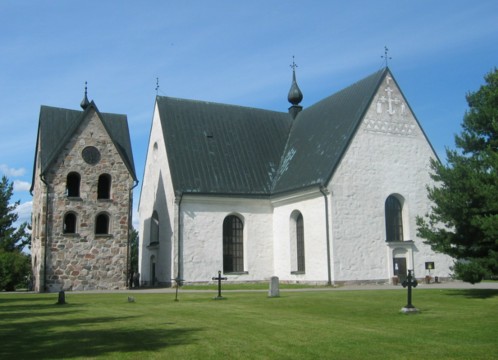 Part of a beautiful old tapestry in Öjeby Church.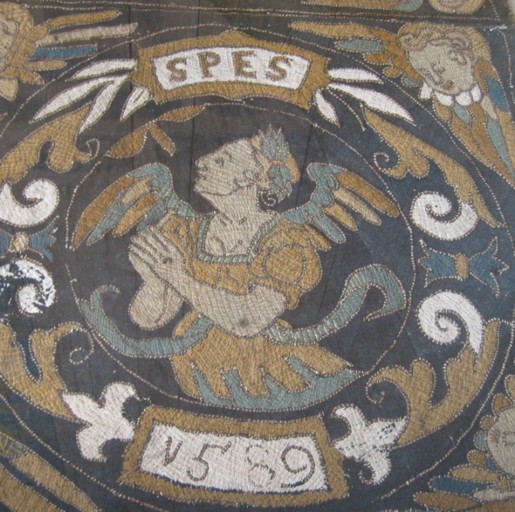 Ruth and Jeff got to play the organ in Öjeby Church.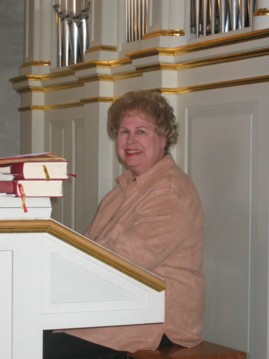 These cottages were used by church-goers who had to travel a long distance to Öjeby Church.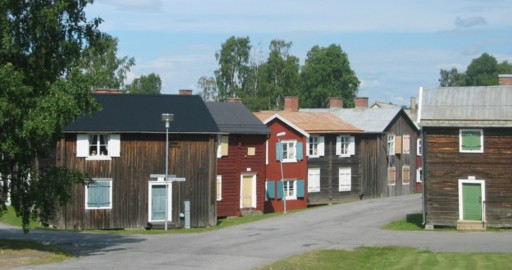 Inside one of the Öjeby church cottages. Our guide is chatting with Esther and Charlene.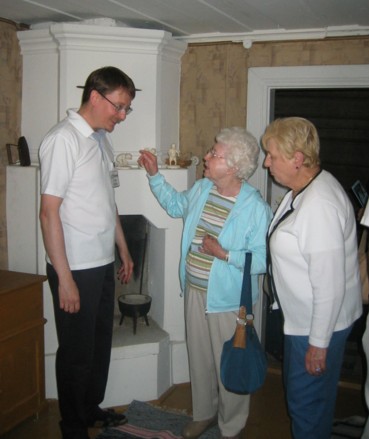 ---
---
---
©Copyright 2005 American Union of Swedish Singers