2005 AUSS Singing Tour to Sweden
---
July 12. Söderhamn


Our first tour concert was at the beautiful Ulrika Eleonora Church in Söderhamn.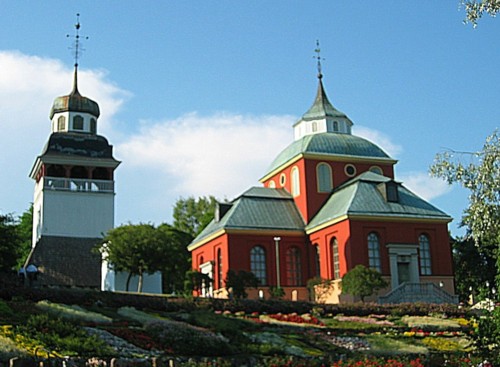 Before the concert we were treated to coffee and pastries and had a chance to meet members of Staffan's Choir.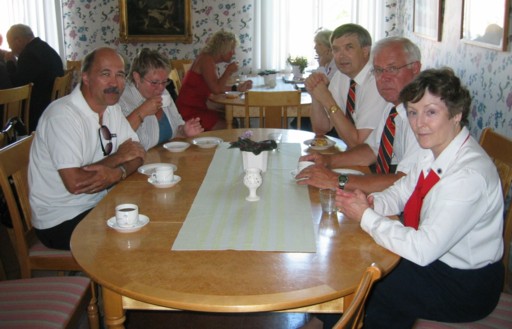 Staffan's Choir sang for us before the concert.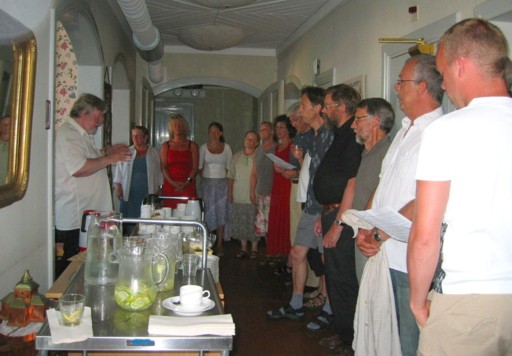 The AUSS ladies singing at Ulrika Eleonora Church ...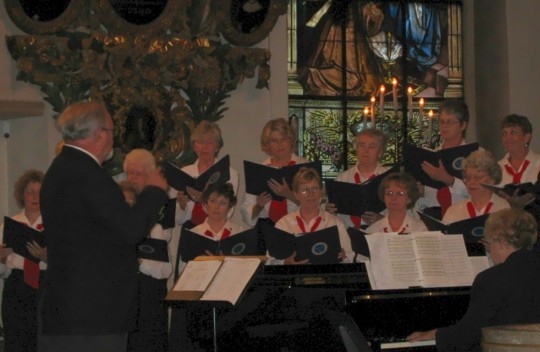 ... and here's the men. And, of course, we sang together. We were enthusiastically received and made to do an encore. We chose "Hälsa dem därhemma" and invited the audience to join in the singing.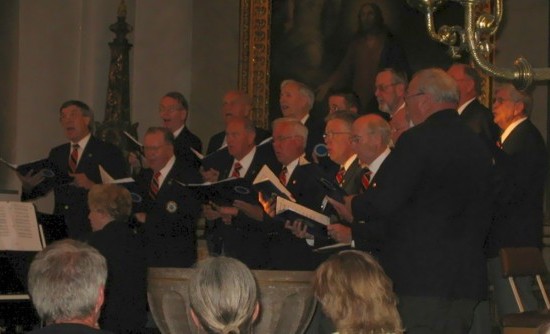 After the concert, we had a chance to talk with the audience. The directors, accompanist and soloists received a bouquet of blue and yellow flowers and a copy of a CD by Staffan's Choir.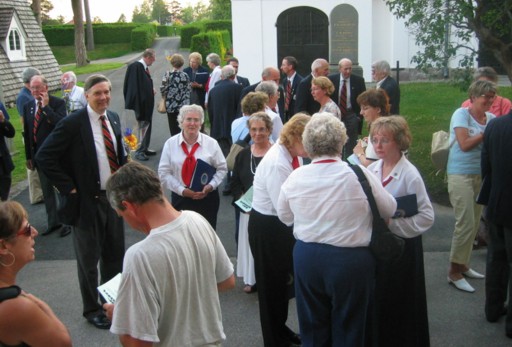 The pretty town square and town hall, taken at 9:30 p.m. after the concert.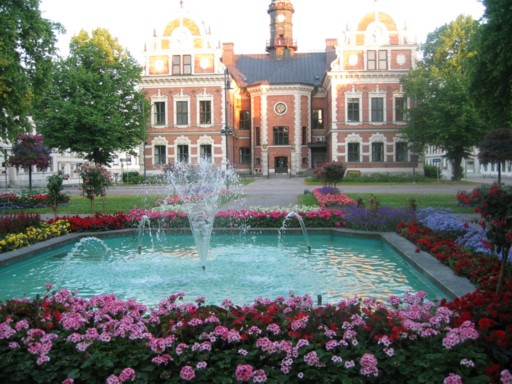 ---
---
---
©Copyright 2005 American Union of Swedish Singers