2005 AUSS Singing Tour to Sweden
---
July 13-14. Gävle


July 13. Carl-Erik opening a "gift" from Gunnar Seaberg's relatives.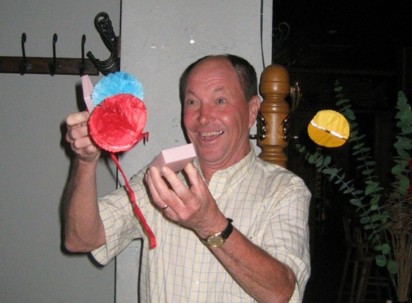 July 14. "Snus Mary" gave us a tour of Gamle Gefle (Old Gävle).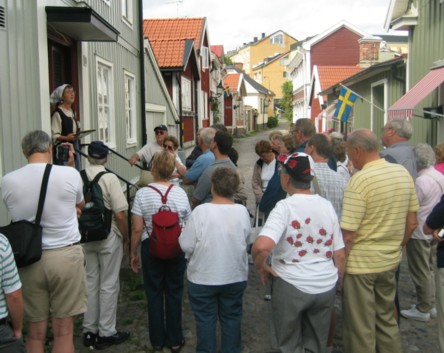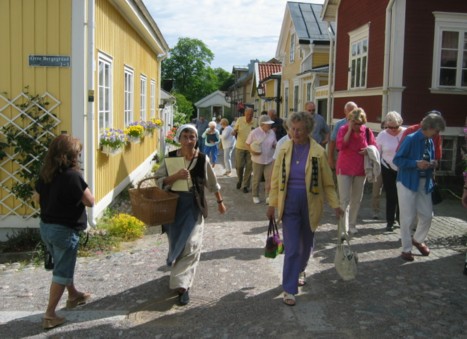 July 14. Bo Dereborn took us on a tour of Gävle. We received samples of well-known products of the town: Bilar candies, Läkerol throat lozenges, and Gevalia coffee.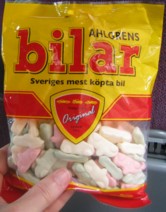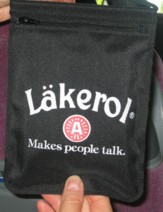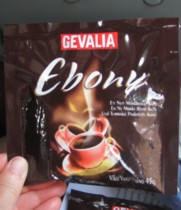 ---
---
---
©Copyright 2005 American Union of Swedish Singers