2005 AUSS Singing Tour to Sweden
---
July 6-7. Rehearsals in Kungälv


July 6. Our first rehearsal, following a wonderful smörgåsbord dinner.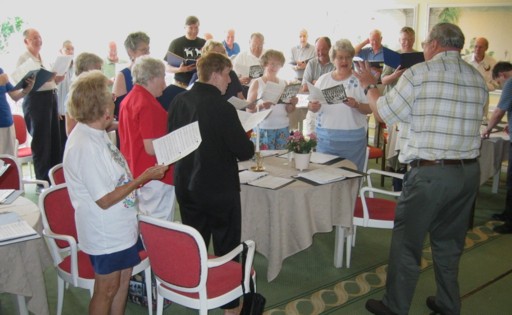 Quietly... Now give it all you've got! Our directors Jeff and Ernie got us sounding as a group in no time.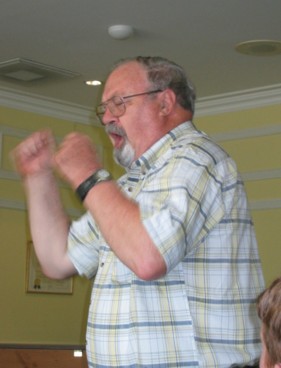 July 6. "En liten pärle..." Carl-Erik and Alf sing a toast.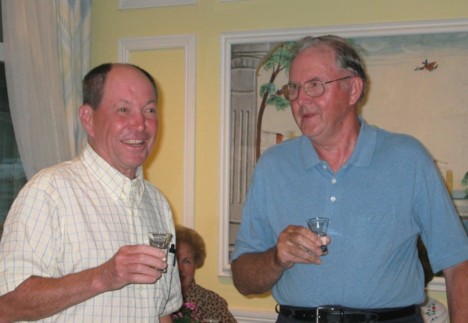 July 7 rehearsal.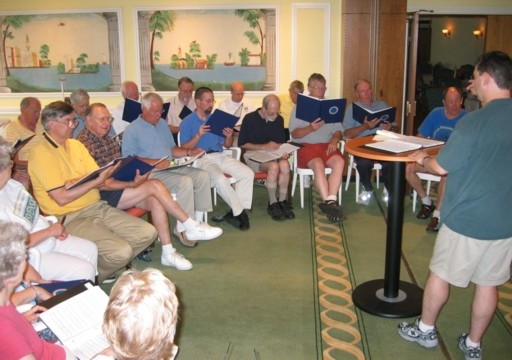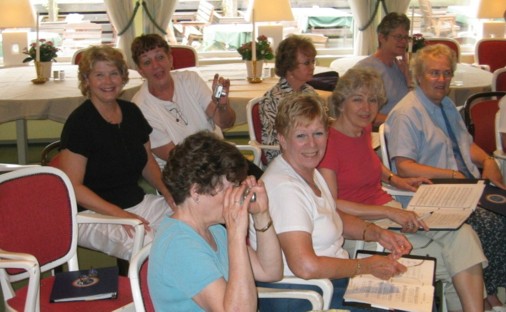 ---
---
---
©Copyright 2005 American Union of Swedish Singers